About AIS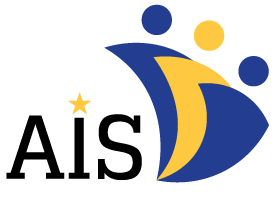 The Association of International Schools (AIS) represents and supports the educational and public interest of member schools and their communities by promoting and improving international education. AIS is a non-profit organisation that provides quality educations, conferences, research and awards for the benefit of its members. Our goal is to promote quality education, equity in society and the interests of other education employees. It supports international exchange of students and ideas. International education services are not only our area of expertise – they are our passion. Through our AIS Network, we share our extensive knowledge and decades of experience with others who are working to internationalize their campuses and build international partnerships. We invite you to join our global membership network of more than 18,000 professionals at 13,000 higher education institutions around the world.
As a member of the AIS Network, you will have access to outstanding and informative resources, including exclusive research data, our newsletter, the AIS Networker magazine and affiliates around the world. You will receive discounts on our events and services and, most importantly, you will be part of a network of 18,000 professionals—ranging from study abroad directors to international student advisors to university presidents, and more—who share best practices, create international linkages and establish strategic partnerships.

Each institutional member designates one membership contact and several additional individuals, such as the president or CEO, the study abroad advisors, international student advisors, the chief international education officer, and other individuals who work on internationalizing your school campus.
WHO ARE AIS
NETWORK MEMBERS?
Reputed International Schools, Accredited academies, institutes
Teachers and Students.
Community schools, Learning Centers.
Companies that provide products and services to the international education sector.
National and international exchange agencies
Non-profit organizations
WHO AT MY INSTITUTION BENEFITS FROM AIS NETWORK MEMBERSHIP?
Presidents, Rectors, Provosts, Deans, Directors, Managers
Study abroad and international relations offices
International student offices
International admissions offices
International education sectors
Intensive English language programs
Policymakers, researchers
MEMBERSHIP BENEFITS
Networking Opportunities with over 18,000 higher education professionals
Free copies of AIS Publications, including the annual education meet, Global Education Research Reports, AIS Network Handbook for International Educators and more.
Free subscription to AIS connect, AIS's email newsletter
Subscription for all designees to AIS Networker Magazine
Participation in AIS's Awards for Innovation in International Education
Discount on AIS's Exchange Visitor Educational Program
Discount on AIS Global Partnership Service and International Academic Partnership Program